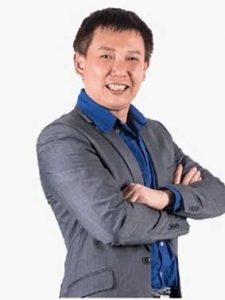 Prof Lim Kah Meng
Founder & CEO
PhD in Biological Science, Stem cell.20 years management leadership and R&D experience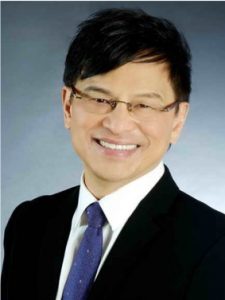 Dr Timothy Low
Advisor of Medical Affairs
17 years as Medical senior executive in pharmaceutical and medical industries at Covidien, Schering Plough, Covance and Glaxo Welcome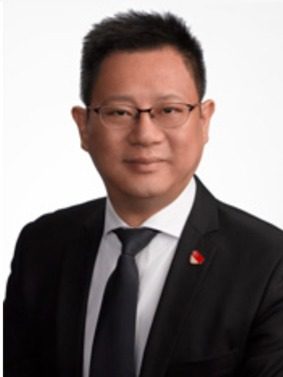 Ng Siew Hoong Linus
Legal Counsel
Extensive experience in corporate finance & governance, regulatory compliance, fund raising, reverse takeover IPO, mergers and acquisitions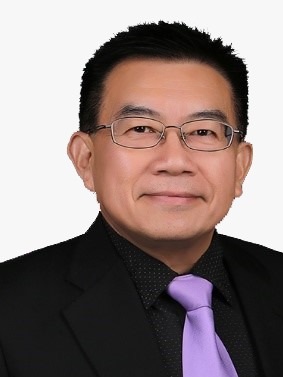 Kenneth Lam
General Manager
30 years experience in banking and finance, manufacturing, real estate development sector and management consulting area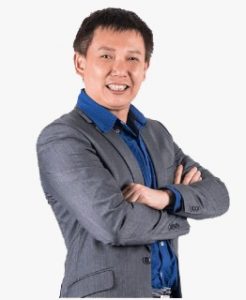 Dr Lim Kah Meng
Apart from being a teaching professor at Tianjin University (China) and Singapore Nanyang Technological University and also the NUS Yong Loo Lin School of Medicine, Dr. Lim Kah Meng, a PhD in Biomedicine has achieved several accolades during his career:
Spirit of Enterprise Award (2011)
Ten Outstanding Young Persons of the World (Singapore) (2012)
Midas Touch Asia Enterprise Award (2013)
SME One Asia Prominent Award (2013)
Asia Pacific Brand Award (2014)
Dr. Lim has dedicated over 20 years in the life science research field, including 2 years as a research scientist at the Singapore government funded A*Star research institute, including a post-doctorate attachment at the University of Minnesota, USA.  His specialty includes researching in stem cells and cancerous diseases.
Dr. Lim was the chief scientist in the founding teams of 2 successful companies that have reached billion dollar round-table status. He is known as the "Father of Deer Placenta". Dr. Lim is presently the chairman of the fund raising committee with the 365 Singapore Cancer Prevention Society.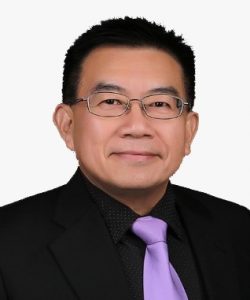 Kenneth Lam
Kenneth Lam has 30 years of working experience with Fortune-400 corporations in the Banking and Finance industry, the Manufacturing industry, the Real Estate Development sector and in Consulting business. He held senior P&L appointments in these organizations. His last corporate term was a Senior Director with American Standard & Ingersoll Rand Companies; @Shanghai Regional Office.
Kenneth's experience include full banking; high-ticket business development; employee engagement turnaround and business strategies; managerial effectiveness leadership development and performance management. He had earlier worked in Canada, Hong Kong, Malaysia, Singapore and the US. Kenneth was a successful banker; an international financial risk management consultant engaging C-suite boards; a hands-on China entrepreneur since 1995; a business consultant and a business leader etc. Kenneth had spent his time substantially in China since 2002. 
Kenneth is a certified facilitator in Change Cycle (Kentucky) and also a qualified trainer in Managerial Effectiveness program and the Strategic HR Business Partner program.
He received his EMBA from China Europe International Business School (CEIBS), Shanghai in 2007/2009 with project distinction.  He had earlier received a double honors degree from the National University of Singapore in 1984. Kenneth landed in Shanghai in 1995 and his family has been residing in Shanghai since 2005.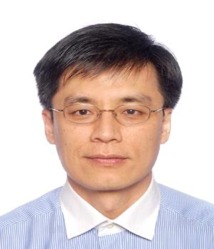 Jeremy Peh
Jeremy Peh is a serial entrepreneur, a passionate investor and an engaging trainer. Prior to becoming an entrepreneur, Jeremy has more than twenty years of working experience in engineering and management positions across different functions: design & engineering, global sourcing & procurement, research & development, and business development.
Jeremy has co-founded various companies including ABBA Consulting, innovEdge Engineering, Sound Ventures, i2p Ventures, and amongst others over the years. His key role in these companies is business development and he hopes that with the collective efforts of like minded partners, they could build the group of companies to become a global conglomerate striving in new economy within the next 5 to 10 years.
Jeremy is the CEO of Trugem Capital which was founded as the investment arm of the group. During the last two years, he focuses on innovative and IP rich companies for his investment research and engagement in the following space: Healthcare and Pharmaceuticals/ EVs, Energy Storage and EV metals/ Robots, Drones and Automation / IOT and social media / Block chain and Cryptocurrencies.
As a believer in Critical Thinking, Jeremy has co-developed various learning subjects based on Critical Thinking including Interviewing Skills, Problem Solving & Decision Making, Project Management, etc. He has trained more than 1,000 professionals and lecturers on those subjects.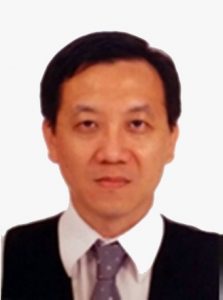 Wee Boon Siong
Boon Siong has over 25 years of working experience in various industries and covering different portfolios. His last corporate position was the Head of CallidusCloud, a NASDAQ-listed company which was subsequently bought over by SAP, for the APAC region responsible for all businesses and customers covering China/Japan/Korea to the north, Australia/New Zealand to the South and the Indian subcontinent to the West, building new clients and consolidating existing ones.
Prior to this, Boon Siong spent about 15 years in the Financial Services industry with 12 years at Great Eastern Life Assurance responsible for supporting regional expansion into China, Indonesia and Vietnam. He also successfully led the transformation of the IT organization into a regional one from disparate local departments. His first project was the successful implementation of the first point-of-sale system for the insurance industry in this region achieving100% paperless adoption within 2 years of the project.
Boon Siong graduated from Cambridge University with a triple first class in Mathematics under the Singapore Government Scholarship. The main area of study was in theoretical physics including quantum mechanics, relativity and chaos, and also included others like statistics, Markov chains, numerical analysis and algebra. He also did EMBA programmes with both Harvard and Insead on corporate sponsorships.